Laptop Repair
Screen Replacement | DC Jack Repair| Motherboard Replacement
Our service department has years of experience replacing screens, motherboards, and other components in laptops.  Replacement batteries, hinges, power adapters, and keyboards are also something we repair or replace on a regular basis due to the often fragile nature of a laptop.
Additionally, we fix all of the regular issues you might encounter with a desktop, such as:
 Virus Removal
 Windows Won't Start
 Slow/Not Responsive
 Won't Power On
 Hard Drive/Memory Upgrade
 Windows New Version Upgrade
 Data Transfer To New PC
 Hardware/Software Installation
 Data Recovery
 General Cleanup/Troubleshooting
 Can't Run Windows Update
Call or stop in and visit!
Memory Upgrade
All Brands Repair
Virus/Spyware Removal
Battery Replacement
Mac Diagnostic Service
Mac Water Damage Repair
30 Days Warranty
Memory Upgrade/Replacement
Water Damage Repair
Cracked hinges or Panels
LCD Screen Repair
Hard drive Repair
Water Damage Repair
Laptop LCD Screen Repair
You guys rock! Thank you for making it painless, pleasant and most of all hassle-free! I am really satisfied with your services!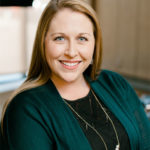 In our fast-moving and complex IT environment, we need IT services delivered quickly and effectively. The staff at Green Eggs and RAM is always there for us when we need them.