Hardware Upgrades
Memory Upgrade | SSD Upgrade| Video Card Upgrade
Our service staff can recommend upgrades to your PC.  Sometimes we find that an inexpensive memory boost may be just what your PC needs to run as good as it is able.  SSDs (Solid State Drive) are becoming increasing affordable as well.  No moving parts in them, they are basically a big memory chip for your computer.
Common upgrades we perform are:
Video Card Upgrade
Memory Upgrade
Hard Drive / SSD Upgrade
Motherboard / Processor Upgrade
Move Components To A Different Case
Add WiFi Adapter or Other I/O Card
We will usually recommend an upgrade if it makes sense and it's not cost-prohibitive.  Call or stop in to see if this might be beneficial.
Memory Upgrade
All Brands Repair
Virus/Spyware Removal
Battery Replacement
Mac Diagnostic Service
Mac Water Damage Repair
30 Days Warranty
Memory Upgrade/Replacement
Water Damage Repair
Cracked hinges or Panels
LCD Screen Repair
Hard drive Repair
Water Damage Repair
Laptop LCD Screen Repair
You guys rock! Thank you for making it painless, pleasant and most of all hassle-free! I am really satisfied with your services!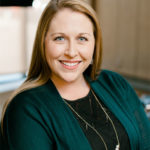 In our fast-moving and complex IT environment, we need IT services delivered quickly and effectively. The staff at Green Eggs and RAM is always there for us when we need them.