Data Recovery
Hard Drive Crash | Ransomware | Fire / Flood
Few things are worse than the feeling of losing important data. Family photos, financial data, and business data can be devastating to lose.  We have specialized software that is helpful in the recovery of data.  If we cannot recover your data in-house, we are partnered with Drivesavers Data Recovery.  They have an excellent track record of successful recoveries.  We are able to provide a free quote prior to performing the recovery.
We are also able to help with a data backup plan at your business.  By having a business continuity plan in place, you are offering your organization the due diligence it deserves.  Many businesses completely fail after losing data because they simply cannot recover from it.  We offer backup options of all types and price ranges.  Some healthcare organizations are able to recover and restore their entire environment inside of 60 seconds with one of the solutions we offer.
We also offer business continuity solutions to prevent data loss from happening.  Simple in-house backups are very inexpensive.  The next step is a hybrid backup.  Finally, the most protected you can be is to have a local appliance that backs up several times per day via snapshots.  There are backups from $ to $$$$$ and everything in between.  How critical is your data?  We can help architect a solution to fit your needs and budget.
Contact us to find out more about how we can help protect your organization from data loss, whether before or after the loss.
Memory Upgrade
All Brands Repair
Virus/Spyware Removal
Battery Replacement
Mac Diagnostic Service
Mac Water Damage Repair
30 Days Warranty
Memory Upgrade/Replacement
Water Damage Repair
Cracked hinges or Panels
LCD Screen Repair
Hard drive Repair
Water Damage Repair
Laptop LCD Screen Repair
You guys rock! Thank you for making it painless, pleasant and most of all hassle-free! I am really satisfied with your services!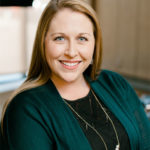 In our fast-moving and complex IT environment, we need IT services delivered quickly and effectively. The staff at Green Eggs and RAM is always there for us when we need them.