Cloud Services
Azure | DropBox | Microsoft 365
So Why The Cloud?
We offer a variety of Cloud Services.  Sometimes it makes sense to have someone host your environment. Let's take e-mail for example; there was a time 10 years or more ago that it made sense to have your own Exchange Server.  If you had 30 users, it didn't make sense to have someone else take care of your e-mail because your ROI was shot after the first 20 users.  Now however, you can't buy Exchange licensing, firewall protection, e-mail spam and virus secruity, etc. for even close to what Microsoft charges to host your e-mail.  And we see more and more organizations with even 500 users have their mail hosted using cloud services.
Developing in the Cloud enables users to get their applications to market quickly. Hardware failures do not result in data loss because of networked backups. Cloud Computing uses remote resources, saving organizations the cost of servers and other equipment.  Your return on investment can be quickly recouped as a result.  You can also access your data from anywhere.  If you're traveling, at home, or anywhere out of the office, you can still function knowing your data is safe.  Almost always your data is replicated across several servers to ensure 99.9999% or greater availability.
Microsoft Azure and Microsoft 365 (formerly Office 365), hosted data backups, and other Cloud Services are a sample of what we are able to provide.  Monthly plans are available for any and all of these services to help make your IT expenses more manageable with predictive cost models to suit organizations of all sizes.
Learn more about our managed service offerings here!
Cloud Managed
Microsoft 365
Microsoft Azure
ESET Cloud Administrator
Dropbox
Active Directory / Remote Desktop
Meraki Cloud Management & Alerts
Cloudberry/Wasabi Backup
MDM (mobile device management)
Dropsuite E-mail Auto Backups
Datto Cloud Business Continuity
You guys rock! Thank you for making it painless, pleasant and most of all hassle-free! I am really satisfied with your services!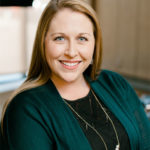 In our fast-moving and complex IT environment, we need IT services delivered quickly and effectively. The staff at Green Eggs and RAM is always there for us when we need them.