Business Services
Servers | Storage | Backup | Antivirus | Office 365
We have network engineers and a small army of techs on staff that can keep your IT environment up to date and running smoothly. We offer managed services that will make sure your Windows updates are being performed network-wide, as well as managed antivirus, network firewall, data backup, and Office 365 licensing.  Your entire organization's network infrastructure is able to managed, changed, and updated right from our office.
Service contracts are available in banks of 20 hours or more at a reduced labor rate.  Hours do not expire and may be used for remote, in-house, or onsite service.
Managed service contracts are available for customers who have recurring services (remote monitoring & management, Office 365, managed antivirus, etc.).  Pay one simple monthly rate to cover all of your IT needs.
If you are a healthcare organization, our tools provide a HIPAA compliant solution from top to bottom, including comprehensive reporting and accountability.  From remote access auditing to regular security patching, we take care of it–all for one monthly price.  Your IT costs become predictable taking the guesswork out of what next year's budget should be.
Some common examples of business services include:
 Firewall Monitoring & Management
 Windows Patching & Security Updates
 Managed Antivirus & Monitoring
 Managed Backups & Monitoring
 Managed UPS/Battery Backup Monitoring
 Network Security & Vulnerability Scanning
 Software Updates & Upgrades
 Hardware Upgrades
 Server Replacement
 HPE MSA/Nimble Storage Array Install/Config
 General Help Desk & Support
 Printer Repair & Toner Program
If you are concerned about your network's security, check out this article
Contact us to find out more!
Competitive Pricing
One Point Of Contact
Fast Response Time
Popular Items In Stock
Certified Technicians
Certified Network Engineers
10+ Years Local Best Winner
A+ BBB Member
15+ Year Chamber Member
24 Years In Business
Adequately Staffed
You guys rock! Thank you for making it painless, pleasant and most of all hassle-free! I am really satisfied with your services!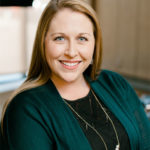 In our fast-moving and complex IT environment, we need IT services delivered quickly and effectively. The staff at Green Eggs and RAM is always there for us when we need them.